Speaking, Emceeing AND EXECUTIVE EDUCATION

Interactive, motivational keynotes and workshops
Inspirational speaking at large professional retreats, conferences
Visits to business, civic, and community organizations
Grand Rounds for medical centers and hospitals
Special programs for patient & support groups, churches & synagogues
Educational keynotes for universities, foundations and non-profits
Special appearances and phone events for reading and book groups

If you would like me to speak at an event or to your group please contact me.




Nance Guilmartin
Putting The Power of Pause practices to work in a high speed world: My new book is a 21st century resource for being your best at a moment's notice in a world of change, time pressure and continuous partial attention. Through keynotes, offsites/retreats, workshops and executive education programs you'll get practical, sometimes humorous tools, stories and principles to help you make better choices under pressure and prevent and troubleshoot communication snafus at work, at home and in your community.
---
UPCOMING EVENTS:
American Business Women's Association Keynotes:
Houston, Texas: March 19 and 20, 2010 Download Agenda
Annapolis, Maryland: May 14 and 15, 2010 Download Agenda
Keynote Speaker, Nance Guilmartin, talks about The Power of Pause: Better Ways to Lead Your Business And Your Life.
RECENT EVENTS:
Downtown Women's Club:
March 11, 2010
Teleclass - The Power of Pause: Prevent Communication Snafus in a 24/7 World
In this teleconference, communication snafu prevention expert and executive coach, Nance Guilmartin, teaches you how to be heard, understood, and gain a competitive edge in a world of continuous partial attention and "drive-by" emails, meetings and conversations. For Details and Teleclass Audio click HERE
Academic Courses for Business Administration:
Florida International University College of Business Administration.
Executive MBA students receive a morning-long, advanced communication skills program: The Power of Pause in Action.

San Francisco's Academy of Art University Graduate Course.
Ramp Up Your Listening: Live, interactive Power of Pause classes (via Skype).

Students learn how the Power of Pause® practices can help them succeed and be more competitive in their 24/7 world of high speed demands and distracted attention spans. There's much laughter and high speed "ah ha's".
Applied Neuroscience and Common Sense:
Communication Intelligence (CQ) Tools: Be your best-no matter what's on your plate!
How can we respond better to uncomfortable, even heated moments when dealing with staff, customers, decision makers, bosses, parents, family members, teachers and others? How do we regain our composure when:
• We're sure "we're right and they're wrong"
• We don't have the time to be patient
• We take it personally
• We don't know how to 'just say no' to someone
• We've just had it with someone who doesn't 'get it' and find it hard to be our best
Result: Participants will use advanced communication tools to become more effective in challenging times.
New Keynote and Workshop:
Smart Choices in Tough Times: How to find advantage in adversity?
With customers cutting budgets, hitting their own tipping point and switching to other products and providers—just how do you and your employees:

• Keep the customers you have without breaking the bank
• Acquire new customers• Make better decisions
• Identify market niches
• Capitalize on hidden opportunities
• Wisely reduce expenses
• Consider strategic investments and personnel development during changing, uncertain
economic times
Result: Participants will use advanced communication tools to become more effective in challenging times.
NEW Sales and Customer Relationship Workshop
Let's Make a Better Deal sm
Executives and staff learn 21st century skills to compete for your customers' time, attention and money in a 'pressed for time' world. How? By learning advanced skills to understand what customers, need, want and value in changing and uncertain times. This workshop can be customized to help your professionals overcome unique industry obstacles. It can be provided in half day, ¾ day or two part segments. What's the impact? Participants said they learned to: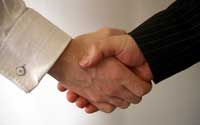 • Provide better solutions and gain trust
• Understand all aspects & variables of the deal
• Understand what prospects want/need even when they aren't clear
• Close more deals
Result: Make deals that will be more profitable to the bottom line.
New Management Program Leverages Strengths and Performance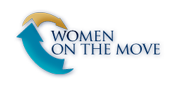 Leverage Your Strengths and Advance Up The Ladder: attend Florida International University's Women on the Move® executive development program. In collaboration with the Dean of F.I.U.'s College of Business Administration, Joyce Elam, Nance co-leads this hands-on, fast paced leadership development intensive. It's geared for mid to senior level women mangers in business, government and other organizations who want to go accerlate their performance potential and immediately apply a powerful action plan to:
• Be a more effective decision-maker and align others behind your choices
• Negotiate to reveal unexpected options to resolve conflict and enhance bottom line and relationships
• Lead teams and projects while motivating others to take initiative and assume ownership for success
• Develop your personal strengths and an Action Plan to go beyond your limitations

Graduates include national and international executives from health care, high technology, retail, the airline industry, pharmaceuticals, government, banking and transportation management.
For more information please visit: http://womenleaders.fiu.edu