"Captured here in Healing Conversations are words of wisdom that can enhance personal growth as well as professional development."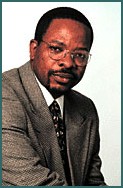 Ivelaw Lloyd Griffith
Provost/Senior VP Academic Affairs, York College CUNY

"Giving your book to our clients showed that we care not only about protecting their wealth but also about investing in their well-being."

Steven Hayworth
Chairman, President and CEO
Gibraltar Private Bank & Trust
"Although understanding how to comfort someone often only comes with living through difficult times, Nance's book helps you get started.taking those first steps toward helping someone in distress."

Niki Tsongas
Congresswoman, Niki Tsongas, MA

"Nance Guilmartin's Healing Conversations is an extraordinary, comprehensive blueprint for dealing with the slings and arrows of daily, stressful, sometimes hurting life. There are "healing conversations" for divorce, depression, sadness, separation, anger, loss. Especially after the tragedy of September 11, this book offers great comfort."

Jeffrey Fox Author - "How to Become CEO:
The Rules for Rising to the Top of Any Organization"

"I urge you to buy a copy of Healing Conversations .read it in advance-because the book does far more than give you pre-packaged scripts to fall back on in times of need. As Nance Guilmartin told me, "It teaches you how to listen and to know what you're speaking into."

Dr. Christiane Northrup - Author, "Mother Daughter Wisdom"

"This book teaches us how to pause long enough to listen into the silence of another's pain and to facilitate the body's potential to heal itself."
James Waslaski - past Chair, American Massage Therapy National Sports Massage Education Council

"In coaching managers to have difficult conversations, and having many of them myself, I realize that our fear in having that tough talk is actually worse than the conversation itself. [These] stories remove some of the stumbling blocks and once read, are transformed into personal courage."
Gwendy Longyear-Hayden - Director, Human Capital Solutions, Resources Connection

"Your book helps clergy like myself be more attuned to what people in trouble are saying. It is a great teaching tool for me and my colleagues."
Aram Marashlian - Massachusetts Firefighters Chaplains Association

"I know that people mean well when they give you advice but most of the time you need them to just listen. I recommend this book as a guide to communication - and a wonderful gift for someone going through a difficult time."
Christine Felix - cancer survivor

"We normally discuss novels but Healing Conversations, with its empowering collection of short stories, gave us a wonderful opportunity to share and apply our insights about real life."
Cindy Moran - co-founder of the Ya Yas Book Club

"I read your book in Portuguese. It's not easy to write about this subject, it's delicate; but you've done very well, in a very simple and direct way. It's totally true that people don't know what to tell you in sad moments and sometimes they just avoid you, which is worse! I hope your book is a great success around the world."
Simone Nogueira Pinto